"Parlez-vous francais?"
This June, Le Bourget, the biggest aerospace fair and air show, made the hearts of our members beat faster. The local group of Paris organised a Fly-In and invited EUROAVIAns from all over Europe to be part of this event. Obviously, an offer like this had to run out of places very quickly. So EUROAVIA Munich decided to organise a 4-day trip to Paris for their members.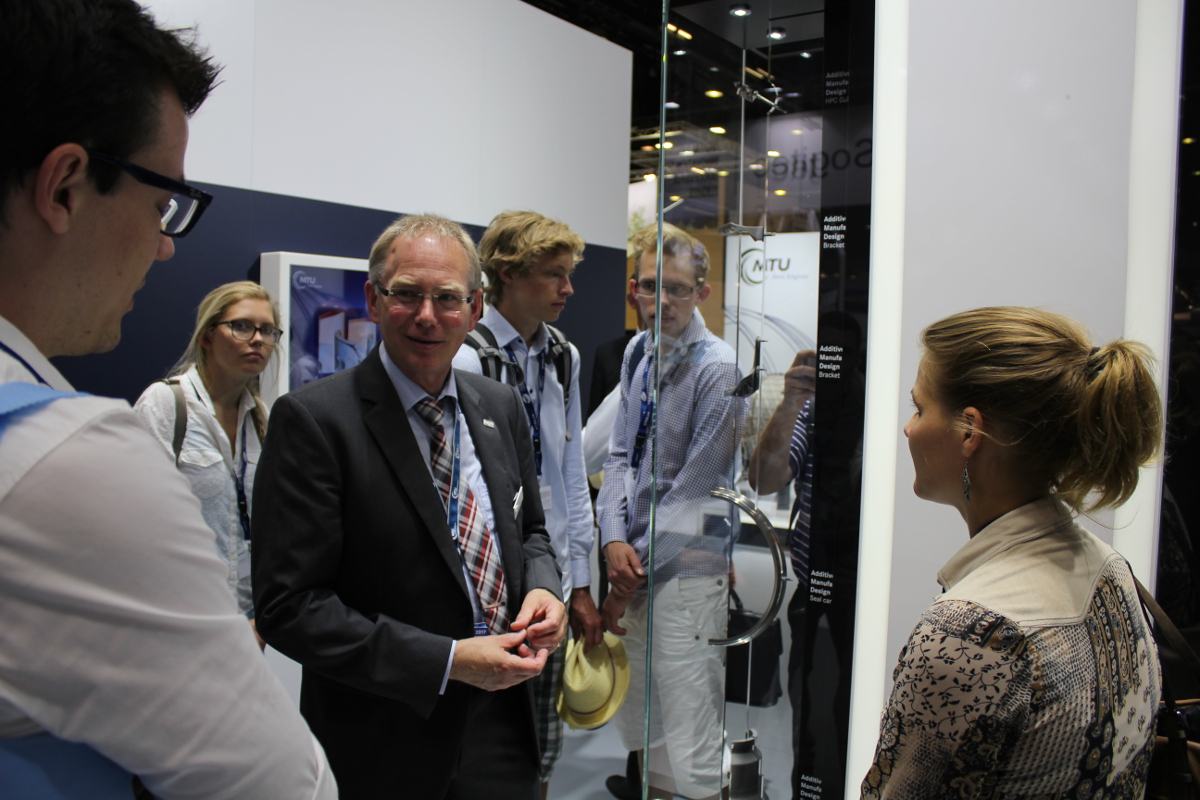 Soon after arriving at the fair, we were completely captivated. Above our heads planes and helicopters showed their artistic manoeuvres and precise formation skills; on the airfield an Ariane 5, an A380 and many others were shining in the sun; in the exhibition halls the companies presented their newest developments and technologies. Thanks to the tickets sponsored by MTU, we had the opportunity to visit during the trade visitor days, during which significantly more models and planes are displayed and the company representatives seem more willing to answer all the questions students normally have. That's how we established contacts to the industry, received opportunities for jobs, internships or final theses, enjoyed almost private tours through planes and came to talk to the pilots. Providing tickets for the International Board as well, we had the chance to meet them at the fair and together take part in a guided tour at the MTU stand. To make sure we survive the day, MTU offered us drinks and food, as well as answers to the thousands of questions we had for the experts in their VIP lounge afterwards. At this point a special thanks to MTU for providing the tickets and to all the helpful employees on-site!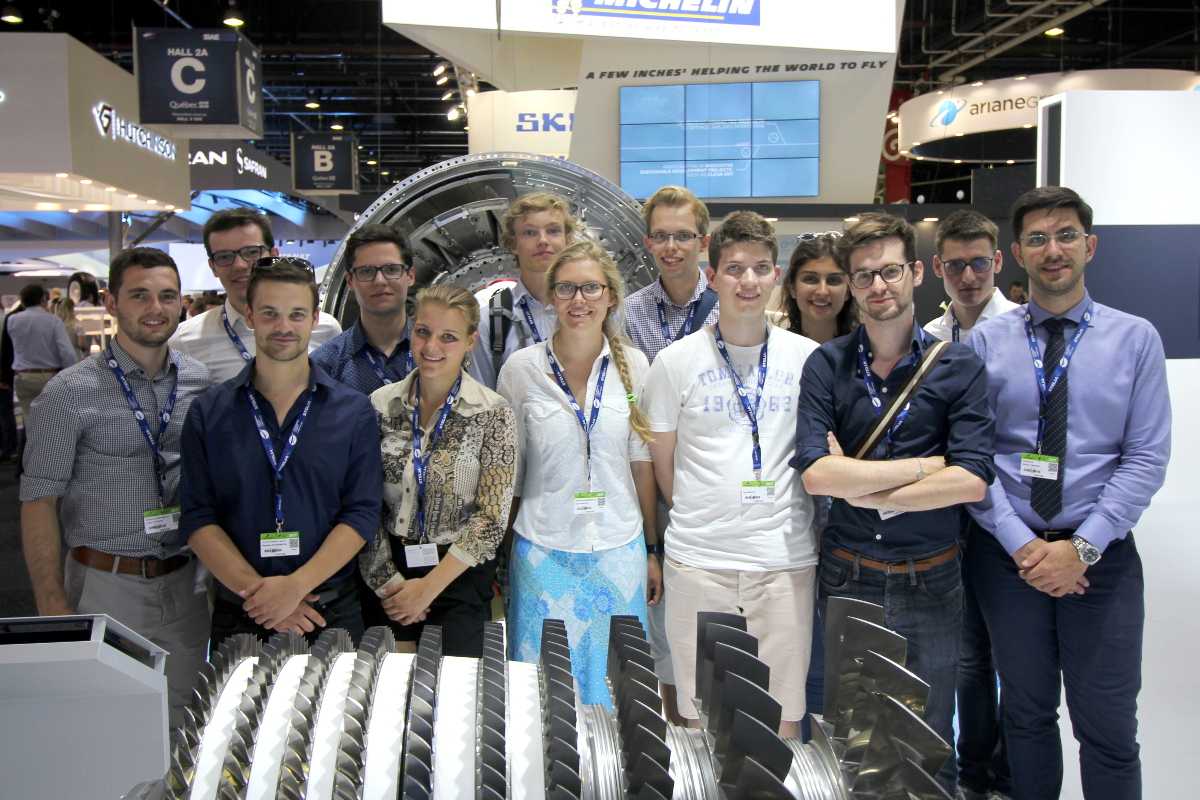 Le Bourget is big: It was impossible to see every interesting bit of it on one day. So we decided to visit it the following day as well. That night, after we satisfied our curiosity and pushed our legs to their limits, we were happy to fall into our beds.
Despite the marathon-like distances we walked the days at the fair, we did not miss our chance to explore Paris. We went down the catacombs, up the Eiffel Tower, had crêpes in the old city and an evening picnic at the Seine. In short: We enjoyed the city to its fullest. So, when we were boarding onto our plane back to Munich that Sunday night we all knew: This will not have been the last time we paid Paris and Le Bourget a visit. We are looking forward to our next trip!
"Au revoir, Paris! A la prochaine!"