10 May 2017, EUROAVIA Munich visited MBDA Deutschland GmbH at their production and testing facilities in Schrobenhausen. MBDA is, together with their partners in France, Great Britain and Italy, one of the leading manufacturers of guided missiles and a global player in this sector.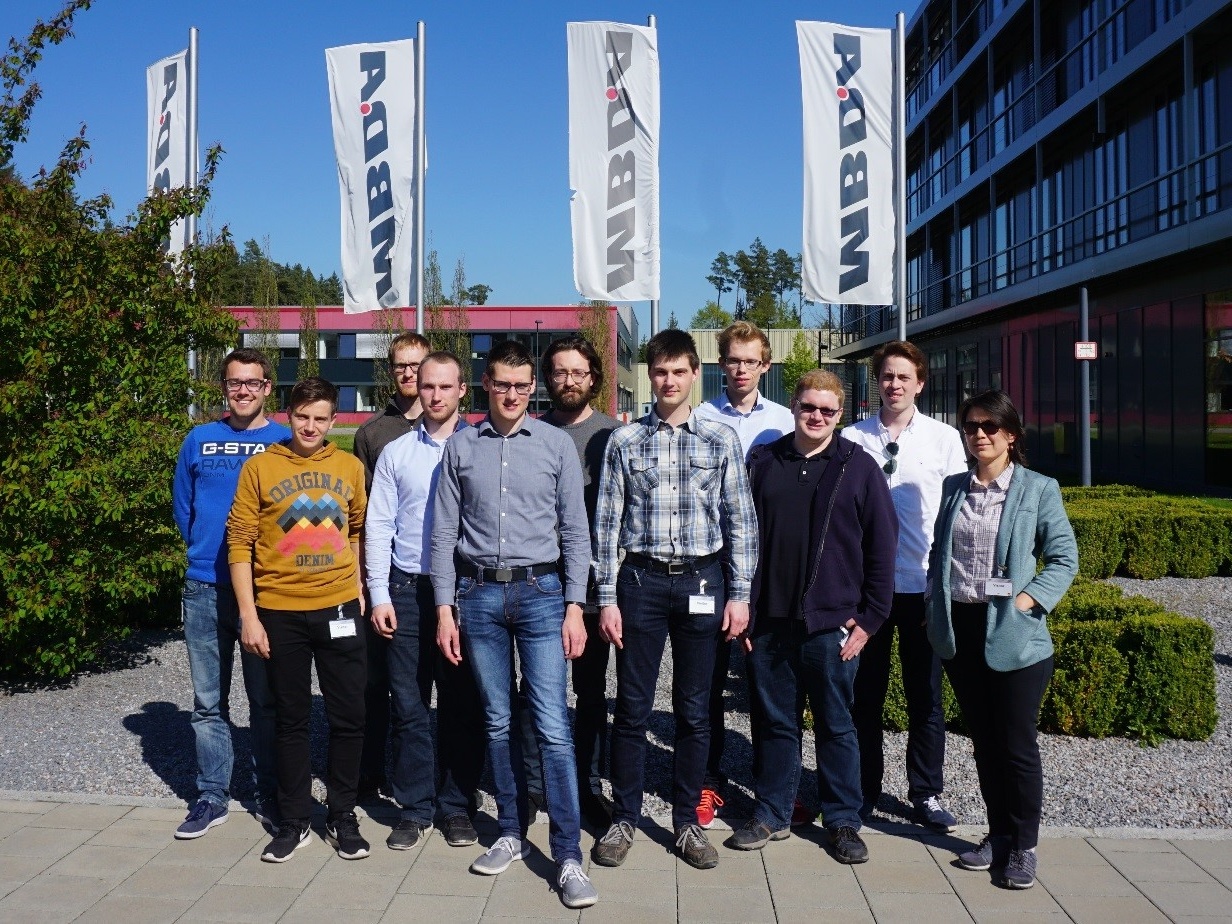 We were welcomed with pretzels and coffee and after a short presentation about the company we were given a tour of the showroom where all products are on display and our many questions answered. The main item on the agenda were talks about three different topics. The first was about challenges faced by the defence industry. The political perspective was relatively new to many of us, as this is a topic that is only covered briefly at university. The next presentations were about the general structure of missiles, issues like structural mechanics and aerodynamics, and provided an interesting insight into practical issues concerning comparability of CFD calculations and wind tunnel experiments. Finally, we were given a small tour of the premises.
All in all, we had an interesting day, during which we gained unique insight into the industry, it's technologies and challenges. We want to thank MBDA and all employees involved who made this possible. Surely it won't be last time we stopped by Schrobenhausen.