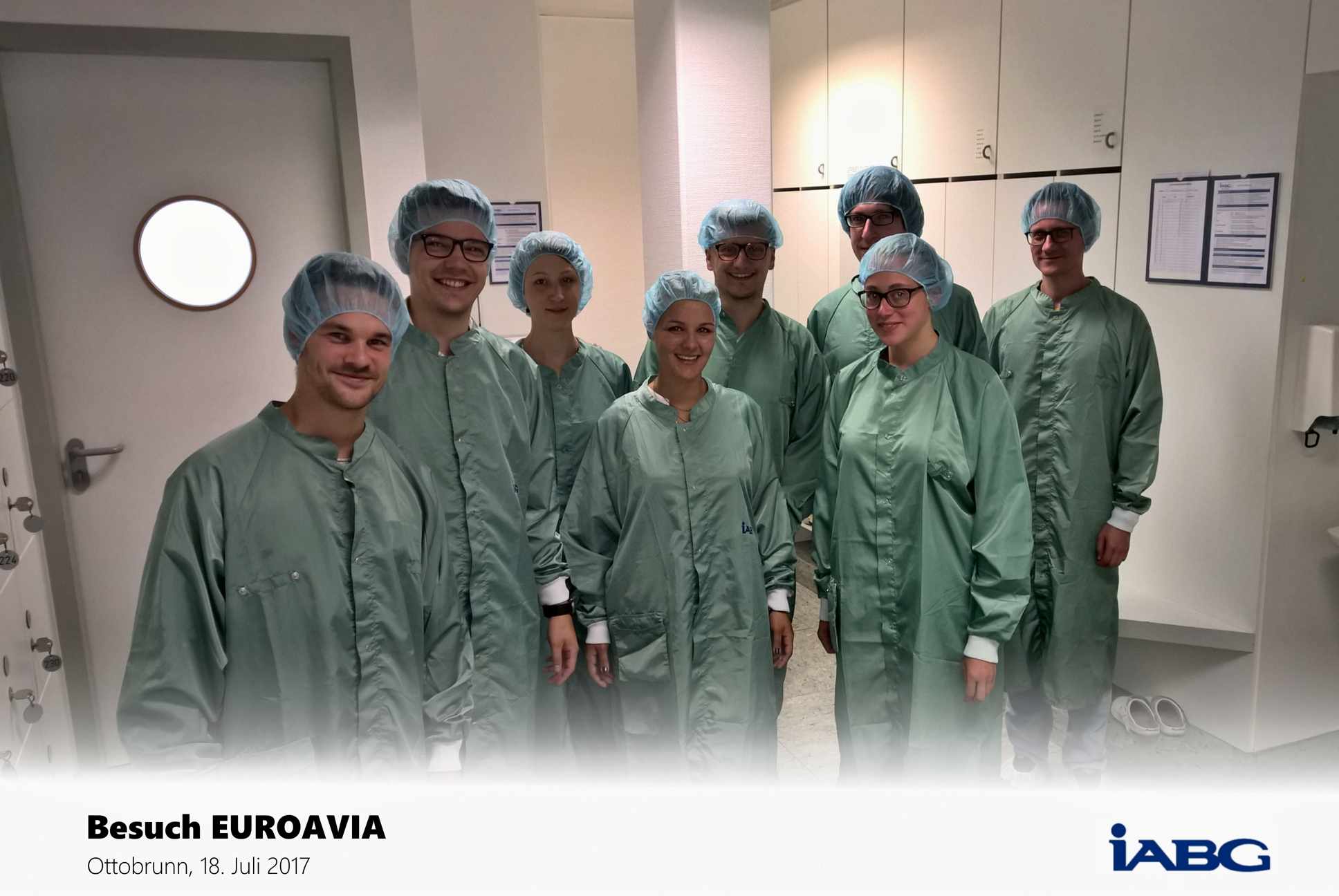 18 July 2017, we had the opportunity to spend an interesting afternoon at IABG. After an introduction about the structure and history of the company and a generous lunch, we were given a tour of the testing facilities for the space sector. As we had to observe clean room conditions we had to put on full gear first.
We visited the vibration test facilities where vibrations shocks and accelerations are simulated. Afterwards we saw the acoustic laboratories where the structure is tested for noise and acoustic stresses occurring during launch. We were able to take a look into one of the EMC chambers where systems are tested for their electromagnetic compatibility. Finally, we visited the thermal vacuum chambers for simulating and testing under space conditions.
All in all, we were offered a fascinating insight into the space flight test centre of IABG. A warm thank you to Ms Peters, Mr Pischel and Mr Bertram for this unique opportunity!