October 28, ten first years and members had the possibility to visit and get to know the second biggest airport in Germany. After a routine security check we enjoyed a 90 minutes long bus tour around the airport grounds. We got a good look at the aircrafts from up close and watched them being (un-)loaded, rolling on the taxiway, taking off and landing. Besides the terminals we saw the snow ploughs, gritters and de-icing machines. We even had a short introduction into the work of the airport firefighters.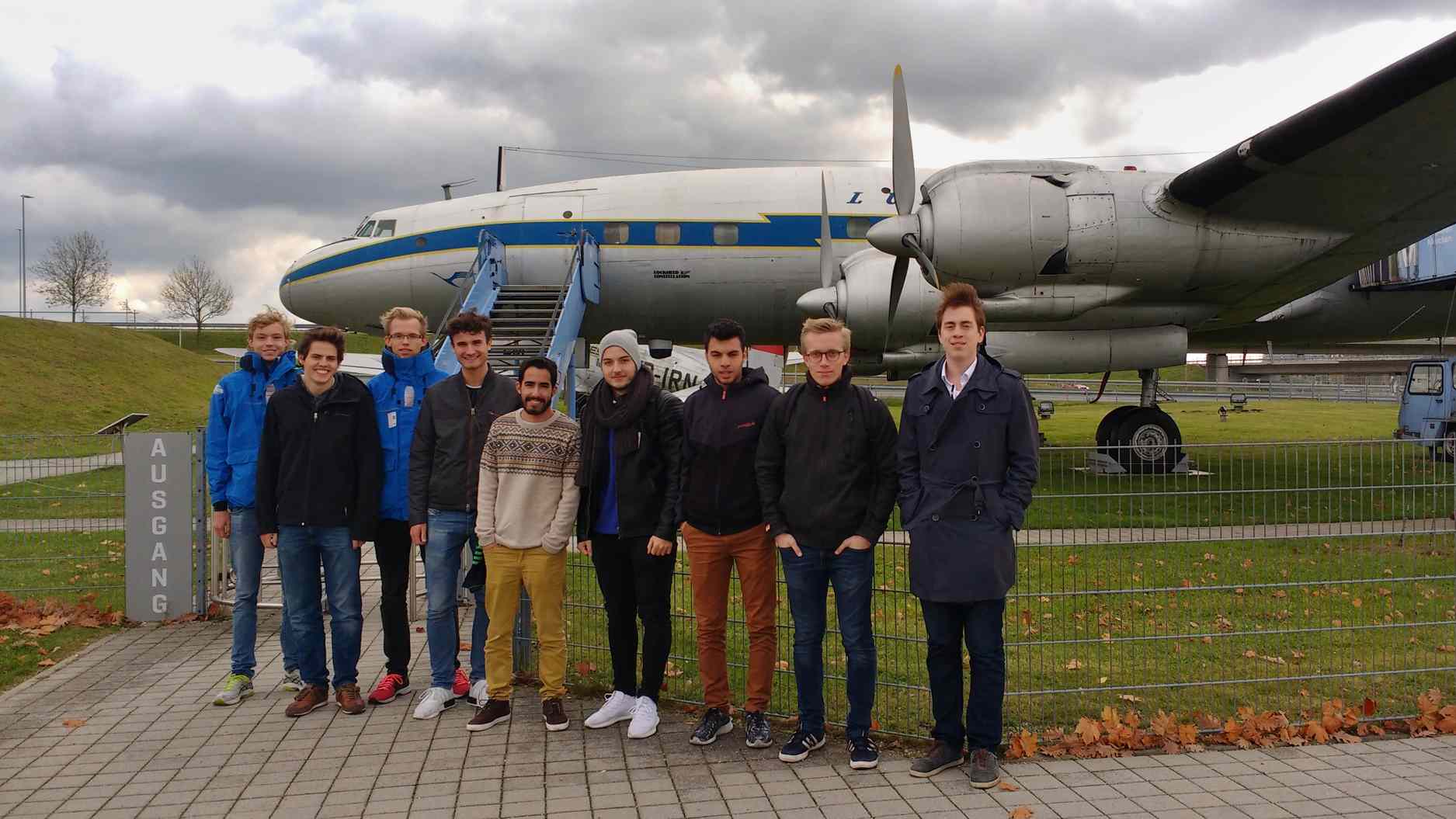 The cargo terminals and hangars of Lufthansa CityLine were also included in the tour. During all the tour we were told interesting facts about the airport, its history and all the airlines. Our tour guide knew all the airlines and where which aircraft was heading or coming from.
All in all we spent an exiting 2 hours learning about all the processes that make an airport work, from a perspective you normally don't experience as a travelling passenger.